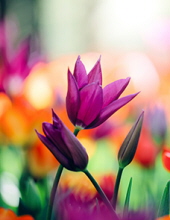 Obituary for Marion J. Meyers
Marion J. Meyers of Monmouth Beach passed away at home in her sleep on August 2, 2018.

Born to John and Dorothy (Dolly) Browne in Bayonne NJ on July 22, 1922, Marion and her family lived and worked in Bayonne until their retirement to Monmouth Beach in 1982. She was an avid reader, crossword puzzler and enthusiastic Wheel of Fortune, Jeopardy and Beast fan. She was notorious for loving extremely thin pizza, lobster and champagne, cream cheese and olive sandwiches and her beloved macadamia nut turtles. And until recently, she was able to catch her own crabs off the bulkhead behind her home on the Shrewsbury River. But her all time favorite past time was, by far, going to the races at Monmouth Park.

Marion, a registered nurse since 1943, was a school nurse in several Bayonne public schools. After she and Charlie retired, they became very active travelers.

Marion is predeceased by her husband and best friend, Charlie, who passed away on September 9, 2004.

She is survived by four sons and a daughter who will all miss her very much. Charlie and his wife Peggy, San Clemente CA, Jack, Allenwood, NJ, Marion Ceriale and her husband Joe, Fort Collins CO, Rich, Edison, NJ and Jim and his wife, Cyndi, Brick, NJ. She is also survived by six grandchildren, a predeceased grandson and four great-grandchildren.